Social & Environmental Responsibility by Design
Healthy Design Specification for Marriott International
Marriott International Serve360
Marriott International is dedicated to empowering communities through corporate social responsibility. Marriott's Serve 360 program integrates sustainability across the value chain and mitigates climate-related risk by reducing Marriott International's environmental impact, building and operating sustainable hotels, and by sourcing responsibly.
Marriott utilizes MSAP (MindClick's Sustainability Assessment Program) to ensure specified vendors support Serve360.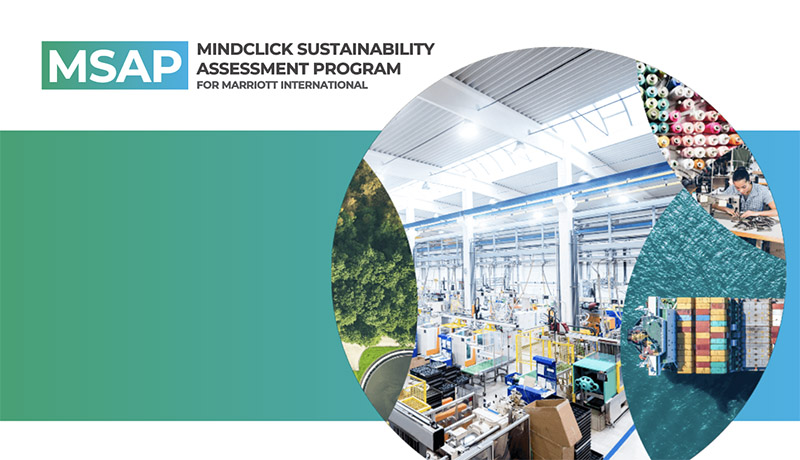 MSAP Explained
Greening the global supply chain
In 2011, Marriott International joined the Hospitality Sustainable Purchasing Consortium (HSPC). Members of the HSPC including the US Green Building Council, design firms, FF&E vendors, Marriott, and MindClick created a framework to measure the social and environmental impacts of vendors and their products.
That framework became the foundation of MSAP, the MindClick Sustainability Assessment Program. Through MSAP, every vendor and product receives a good, better, best rating of their social and environmental impact.
Since 2015, Marriott International's Global Design Procurement team has utilized MSAP to measure and improve the social and environmental practices of contracted vendors and their specified products.
Today, products specified for Marriott International's prototype programs all have an MSAP Starter, Achiever or Leader rating. Marriott's goal is that by 2025, 95% of specified products will have an MSAP Leader rating.
Achieving Social and Environmental Responsibility Through Design
Introducing Design for Health™ by MindClick.
In collaboration with Marriott, MindClick has created Design for Health™ to provide design teams access to MSAP rated vendors and products.
Access ratings for hundreds of FF&E and building products vendors and their products.
Gain inspiration from featured designers and projects with a healthy design focus.
Receive Marriott recognition for your leadership.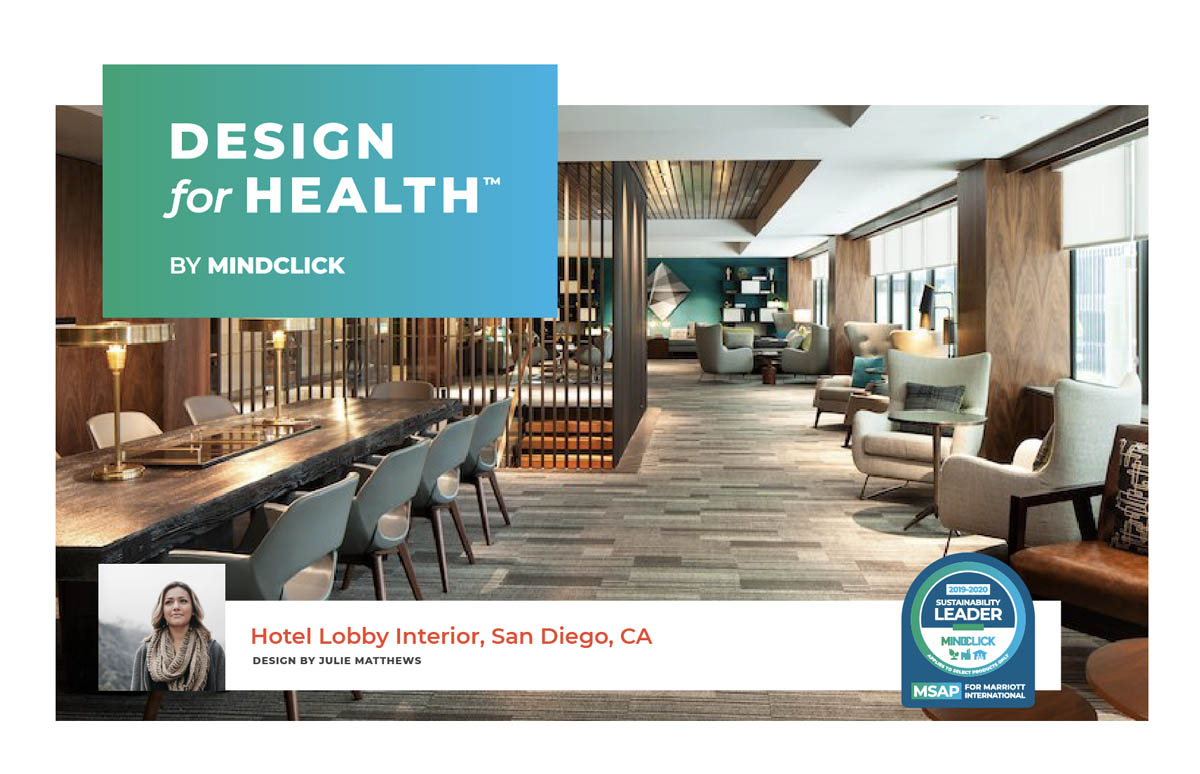 Celebrating Healthy Design Specification
Submit your completed full service and luxury Marriott brand projects and see how they perform. Marriott brand projects earning Achiever or Leader scores, based on the ratings of the products specified, are eligible to be entered into the Marriott sponsored Design for Health™ awards program.